Bar & Restaurant Downtown
Kitchen Hours
Monday - Thursday
11am - 10pm

Friday
11am - Midnight

Saturday
10am - Midnight

Sunday
11am - 10pm
Bar Hours
Monday - Friday
11am - 2am

Saturday
10am - 2am

Sunday
9am - 2am
Breakfast Hours
Tuesday - Saturday
7am - 10am
**Carryout Only**

Sunday
9am - 11am
Now Open for Breakfast
Try one of our delicious Breakfast Flatbread pizzas. Available for Take-Out or Curbside Pickup Monday - Friday 7am - 10am. Preorders Welcome!
Order Now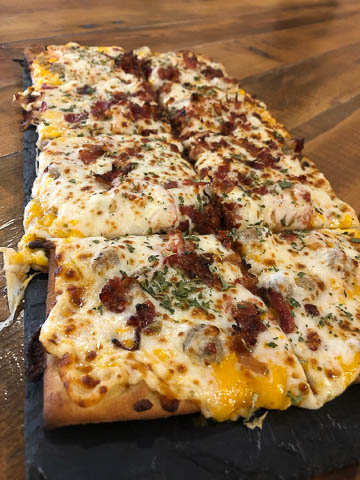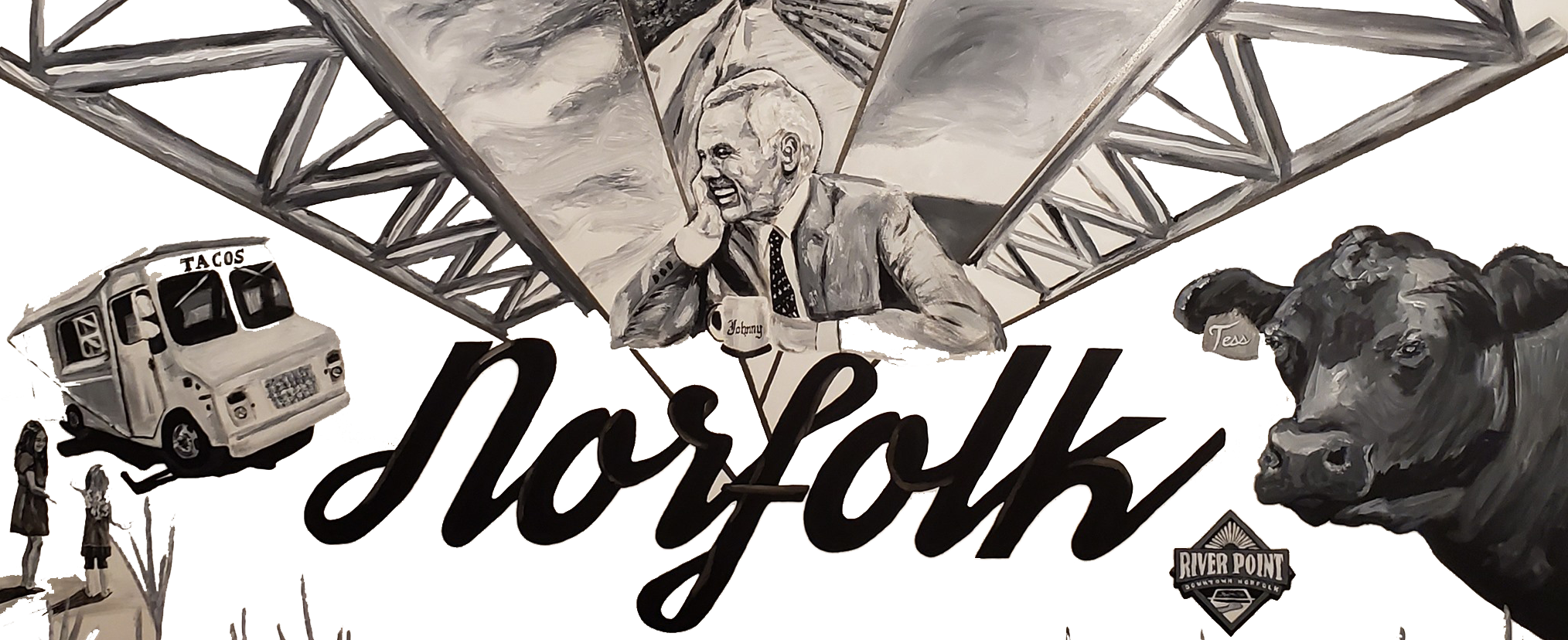 About Us
Once the historic Elkhorn Hotel, this 100-year-old building has been restored, bringing back entertainment & dining to Downtown Norfolk, Nebraska. With construction taking a little over a year, we were able to pay close attention to detail, recapturing the original, beautiful brick walls. We also added two large garage doors - opening up the building to the patio areas right on Norfolk Avenue. We want to contribute to our community by bringing life back to the heart of downtown and providing a fun & relaxing environment for everyone. Stop down to grab a drink, check out our menu and enjoy the excellent service that we provide!
Tap Beer
30 different beers on tap (mostly Nebraska beers)
Dine In
Relaxing, casual environment, patio seating & live entertainment
Take-Out
Order Takeout Today
Chose DT&T during a quick trip to Norfolk and was NOT disappointed! On the contrary I could not have been more pleased! Beer selection is currently smaller than usual due to upcoming Oktoberfest festivities but that is not to say it was lacking in any way-far from actually. Additionally, their cocktail menu is fairly high end (and delicious!) and their liquor selection spans the spectrum. I did not order food myself but everything coming out of the kitchen looked & smelled AMAZING! The place was extremely clean and the atmosphere was on point! The most enjoyable part of my visit however was interacting with the staff. They made a fantastic team that went out of their way collectively to ensure my visit was aces and they NAILED it! Seriously, 10/10 and I will visit again!
Our favorite place in town
Amazing staff and food!!!
Great atmosphere and live music!
The food and local beer was great! AC works awesome but the man candy behind the bar is what makes this place a 6 FOR SURE. Be careful when ordering from Matt, don't look directly into his eyes otherwise you'll leave heartbroken. Would Definitely visit again!
Great atmosphere, customer service, food and prices! One of our favorite date night spots.
friendly & familiar faces
Born in Norfolk, NE
Norfolk Catholic High School
15+ Years in the Service Industry
Previously General Manager of Big Red Restaurant & Sports Bar in Norfolk
Born in Norfolk, NE
Pierce High School
10+ Years in the Service Industry
Previously Assistant Manager and Bar Manager of Big Red Restaurant & Sports Bar in Norfolk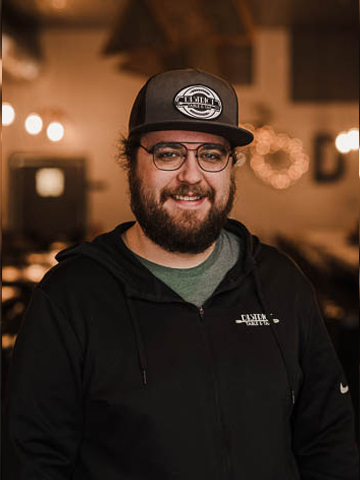 Born in Omaha, NE
Norfolk High School
10+ Years in the Service Industry
Born in McCook, NE
McCook High School
20+ Years in the Service Industry
Moved to Norfolk From Omaha to work at District Table & Tap
Born in Auburn, NE
Lutheran High Northeast High School
15+ Years in the Service Industry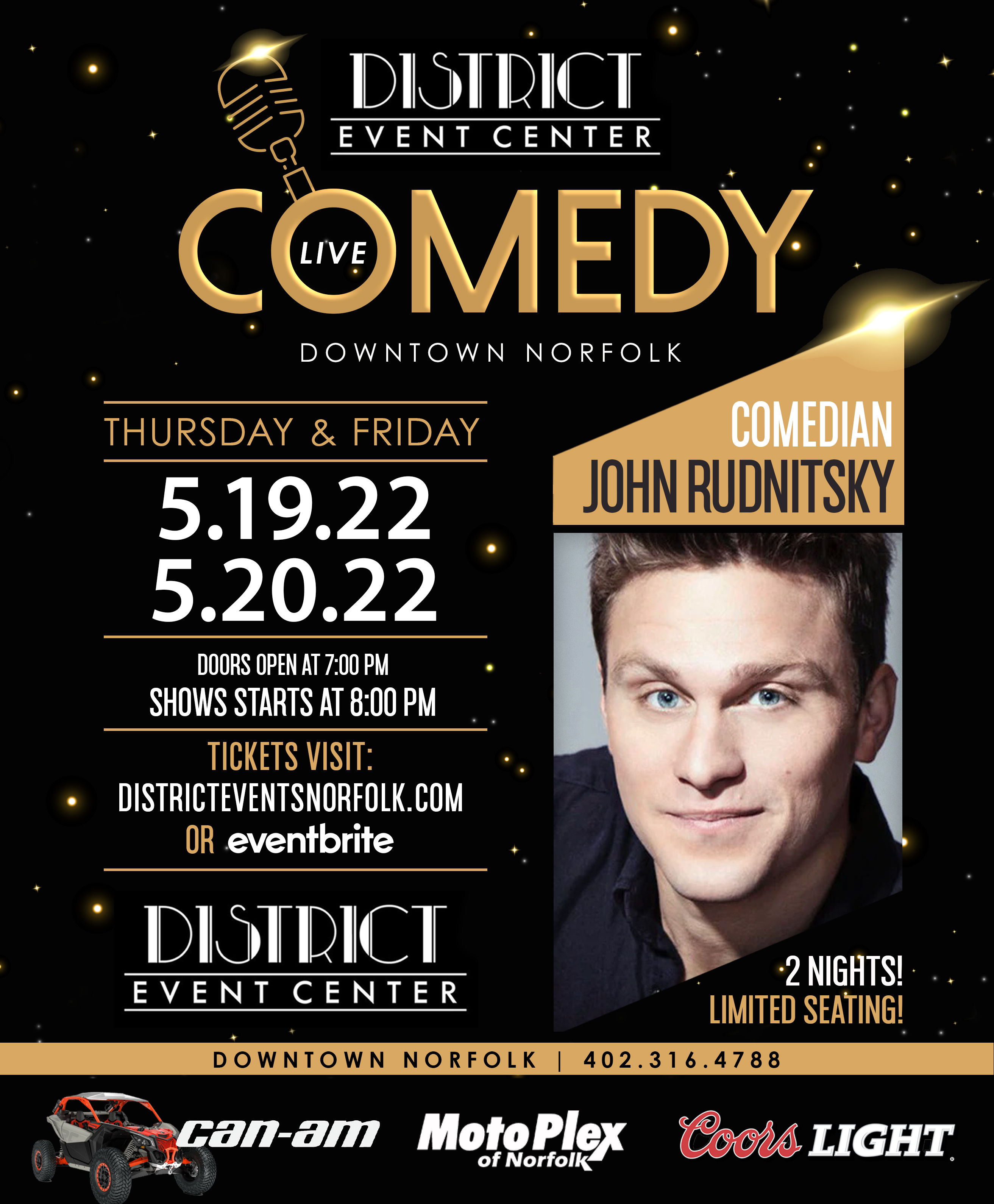 JON RUDNITSKY
Jon Rudnitsky is an actor, writer, and comedian who can be currently be seen in the FOX series, THE BIG LEAP. Rudnitsky can be seen opposite George Clooney in the Hulu Series CATCH-22 and CURB YOUR ENTHUSIAM opposite Larry David. Rudnitsky also starred in Universal Pictures' ALL MY LIFE also performed in the Tyler Perry movie NOBODY'S FOOL, alongside Tiffany Haddish and Whoopi Goldberg.
In 2017, Rudnitsky starred in the Nancy Meyers produced feature HOME AGAIN, opposite Reese Witherspoon. He is also featured in a supporting role in Edward Burns' SUMMERTIME, and Netflix's comedy SET IT UP opposite Glen Powell and Zoey Deutch. Rudnitsky was added as the only new cast member of the 41st season of SATURDAY NIGHT LIVE. Other TV credits include NBC's CHAMPIONS, Disney's BIG HERO 6 series, Amazon's RED OAKS, and Comedy Central's THE COMEDY JAM, where he performed "Footloose" alongside Kenny Loggins.
As a stand up comedian, Rudnitsky tours all over the country, was selected for the prestigious New Faces showcase at Montreal's Just For Laughs in 2015, and made his late night debut on CONAN in 2019.