Bar & Restaurant Downtown Norfolk, NE
Now Accepting Take-Out Orders Online
Vote for your Favorite Nebraska Brewery in our Poll to Receive a 15% off Coupon on your Next Order!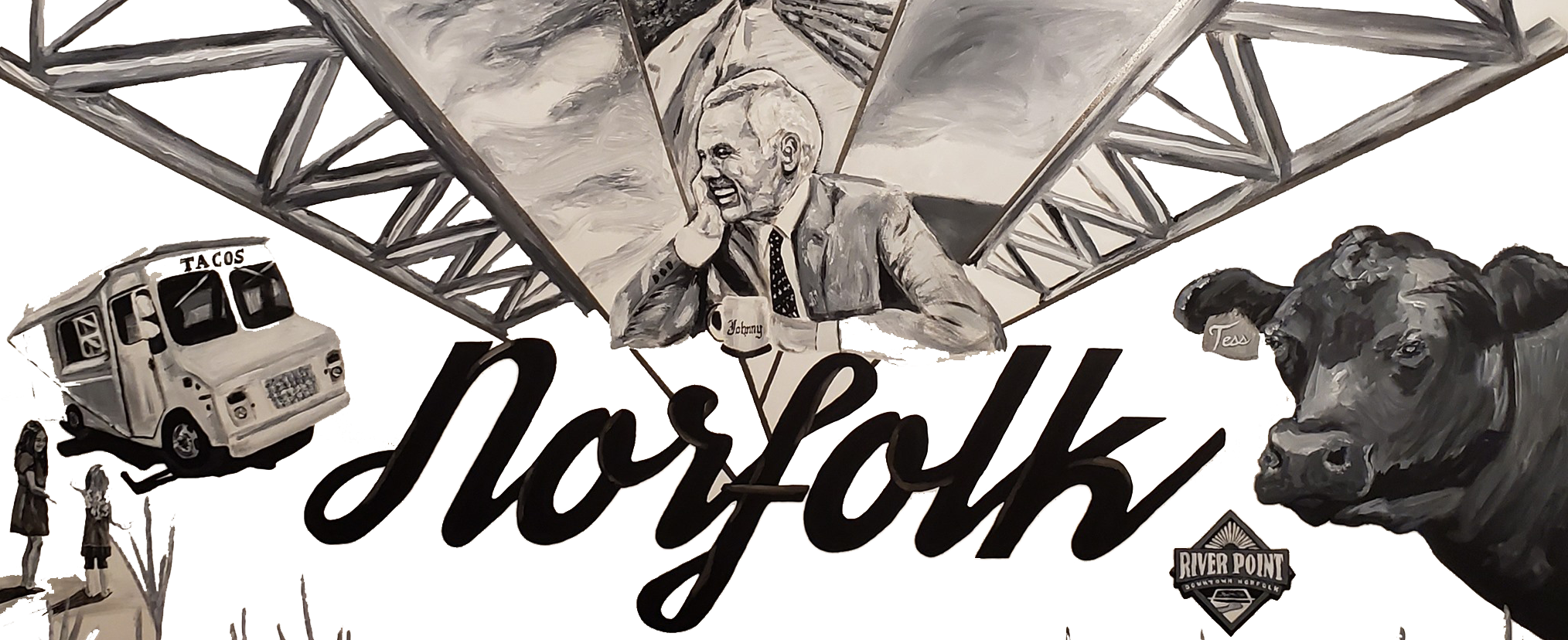 About Us
Once the historic Elkhorn Hotel, this 100-year-old building has been restored, bringing back entertainment & dining to Downtown Norfolk, Nebraska. With construction taking a little over a year, we were able to pay close attention to detail, recapturing the original, beautiful brick walls. We also added two large garage doors - opening up the building to the patio areas right on Norfolk Avenue. We want to contribute to our community by bringing life back to the heart of downtown and providing a fun & relaxing environment for everyone. Stop down to grab a drink, check out our menu and enjoy the excellent service that we provide!

Tap Beer
23 different beers on tap (mostly Nebraska beers)

Dine In
Relaxing, casual environment, patio seating & live entertainment

Take-Out
Order Takeout Today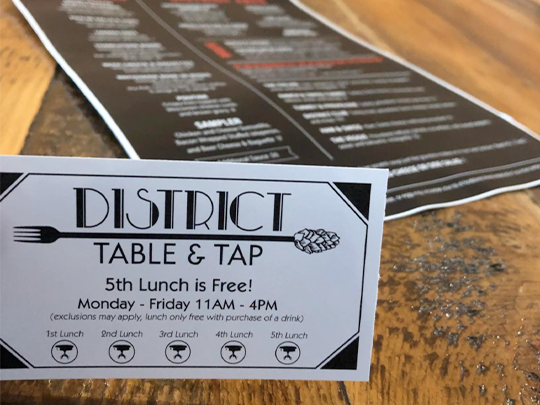 Punch Card Lunch Special
5th Lunch is Free!
choose one of your flavours
friendly & familiar faces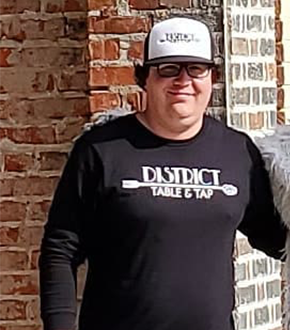 Andrew McCarthy
Owner/Operator/CEO
Born in Norfolk, NE
Norfolk Catholic High School
15+ Years in the Service Industry
Previously General Manager of Big Red Restaurant & Sports Bar in Norfolk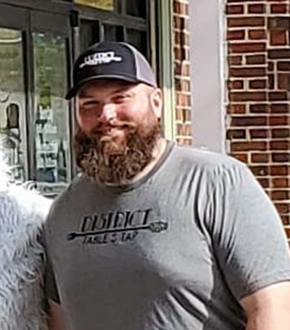 Brandon Kluender
General Manager
Born in Norfolk, NE
Pierce High School
10+ Years in the Service Industry
Previously Assistant Manager and Bar Manager of Big Red Restaurant & Sports Bar in Norfolk
Lacey Wilson
Front of House Manager
Born in McCook, NE
McCook High School
20+ Years in the Service Industry
Moved to Norfolk From Omaha to work at District Table & Tap
Matthew Teeslink
Musical Director & Booking Coordinator
Born in Omaha, NE
Norfolk High School
10+ Years in the Service Industry
Ben Snow
Food Edibles Director
Born in Auburn, NE
Lutheran High Northeast High School
15+ Years in the Service Industry